this is an older blog from July that i already posted on my myspace, but it should be here.
The Friday before last, I got a voice message from an unknown number. I call my voice message and it's Jello Biafra of the Dead Kennedys. He liked the script to our film and wanted to be in our movie. Now I like punk, I use to go to shows a lot in Cleveland, the Ramones are one of my favorites, so it was pretty cool that I was getting a call from one of the most influential punk rockers of the late 70's early 80's. When I went and got my tattoo back in Cleveland, my friend I went with got a huge Dead Kennedys logo on his arm. Now Robert Selander is a bigger Dead Kennedys fan than I, I called him in L.A. and left him a message. He called me back and the first thing he said, "Are you shitting me? Jello Biafra just called you and wants to be in our movie?" Then he had to get going because they were calling him for an audition. He told me afterwards the news screwed up his audition, he was thinking the whole time, I don't need this gig, Jello Biafra is going to be in my movie.
The next day we shot Jello at a theatre where he was going to watch a play. The theatre was very cool with letting us set up during their rehearsal. Once he showed up (in a 1980's Toyota Celica convertible, how punk rock is that) we had about 15minutes to shoot Jello before the play started. He was super cool and ad libbed a lot of lines so we got a good amount of footage, and he was funny. Afterwards he tells me we should try and get more musicians, I told him I'm working on it, he suggests I try and get Mike Patton and The Melvins, tell them he recommends they do our film. Holy shit I thought. I saw Mike Patton formerly of Faith No More perform with Buzz Osbourne of The Melvins in the band Fantomas back in Cleveland. Buzz Osbourne is the guy who introduced Kurt Cobain to punk rock. It's a great feeling, plus the great comedians who are showing their support and also filming cameos, (more to come on that) it's awesome, our little film is going to a whole 'nother level.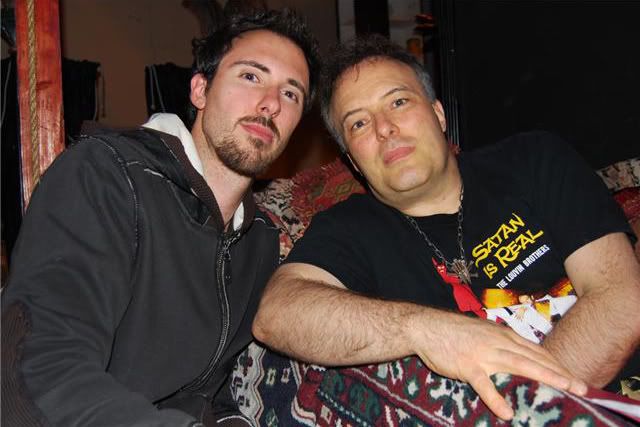 Tags:
biafra
,
jello